Spring 2021 course syllabi
The following topics are linked to the corresponding page in the online catalog PDF.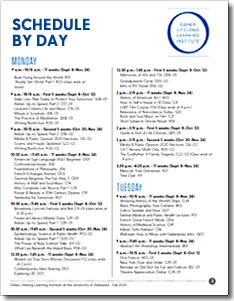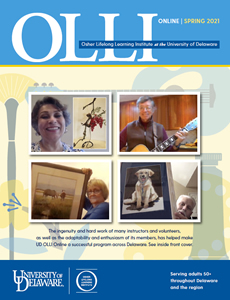 OLLI instructors provide selected course syllabi, objectives and other information, available to print or view in PDF format.
If you don't already have Adobe Reader (a free software tool), you will need to install it in order to view or print these files. Click here to download and install Adobe Reader.