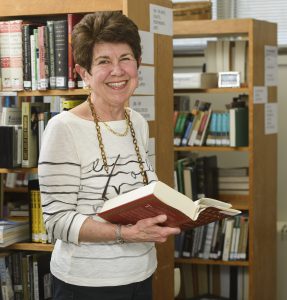 As an academic membership cooperative, the success of OLLI activities and programs depends on a community of enthusiastic and engaged members, instructors and volunteers.
Become an instructor!
We invite you to volunteer to teach a course in your area of interest and expertise. If you're interested in becoming an instructor, please contact the OLLI Kent and Sussex Counties office for more information, or submit the online proposal form.
Submit a Course Proposal Form — details coming soon
Other opportunities to volunteer
Because the lifelong learning program is a cooperative educational community, members have the opportunity to support its objectives through participation in committees, planning (courses, trips, activities) and serving as class leaders and instructors.
Volunteer Time Log — details coming soon
In addition to teaching courses or leading activities, there are opportunities to become involved on committees:
Academic
Communications
Library
Planning
Social
Travel
Office volunteer
For more information contact the OLLI office at olli-kent-sussex@udel.edu.