Fall 2019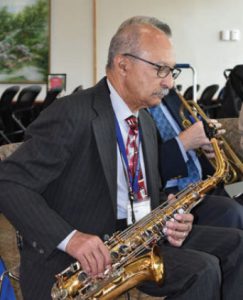 Join us each Wednesday from 12:45 to 1:45 p.m. in Room 105 for Special Events that will surely enrich your day. These programs are for all members of the Osher Lifelong Learning Institute at the University of Delaware in Wilmington. Feel free to attend each week or select the programs that most interest you. You can buy your lunch, bring your lunch or just come and enjoy.
September 4 — August 1945: Why We Dropped the A-Bomb — Ray Callahan, professor emeritus of history, University of Delaware
September 11 — Fearless Improvisations — Fearless Improv Group, City Theater Company, Wilmington
September 18 — OLLI Update and New Member Recognition — Martha Hays, OLLI council chair
September 25 — Lincoln's Final Hours — Kathryn Canavan, author
October 2 — Fortepiano Concert — Susan Duer, OLLI member and fortepiano artist
October 9 — no program—Yom Kippur holiday
October 16 — The Legacy of German-Speaking Jews After the Holocaust — Frank Mecklenburg, Leo Baeck Institute
October 23 — The Revolutionary War in Newark and Pencader Hundred, Delaware — Bill Conley, event coordinator, Pencader Heritage Museum
October 30 — program to be announced
November 6 — Current Issues — Lisa Blunt Rochester, U.S. Representative for Delaware
November 13 — OLLI Orchestra Concert — Allen Tweddle, conductor
November 20 — OLLI Concert Band Concert — Paul Hess, conductor
November 27 — no program — Thanksgiving holiday
December 4 — OLLI Chorus Concert — Janet Taylor Miller, conductor
Schedule subject to change.