Looking for something fun to do this spring?
Join us for online learning and reconnect with UD
Engaging classes, thoughtful discussions, fun virtual learning experiences with other adults — all from the convenience of your home.
Osher Lifelong Learning Institute (OLLI) at the University of Delaware is an academic cooperative for adults age 50-plus to take classes, teach, exchange ideas, and enjoy the camaraderie of their peers. Instructors teach subjects they love to students who are there for the love of learning!
OLLI is 100% online!
Our virtual OLLI classrooms bring together lifelong learners from across Delaware and our region to experience the benefits of lifelong learning at home and connect with a vibrant community of adult learners. Online classes are offered through the Zoom videoconferencing platform and are taught by experienced OLLI instructors. Free training and technical assistance are available to support all course participants.
---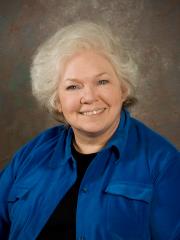 Congratulations on your retirement! And thank you for the many years of service to the University of Delaware and its students.
I invite you to reconnect with UD through lifelong learning at OLLI, UD's Osher Lifelong Learning Institute program.
As you undoubtedly know, research confirms that strong personal relationships, with family, friends, and community, play a role in creating longer, healthier lives. And lifelong learning, particularly activities that challenge the brain, produces positive outcomes for memory and cognition. The University's Osher Lifelong Learning Institute, OLLI, offers you both. You can attend courses, teach, or do both, with programs in Wilmington, Dover, Lewes and Ocean View. Currently, all OLLI programs are taking place online.
Whatever you have planned for retirement, through OLLI, you can indulge some of the interests you may not have had time to explore. If you're interested in the arts, OLLI offers courses in oil painting, water colors, pastels, and acrylics, as well as workshops on ceramics, jewelry making, and wood working. Or delve into the history of art and architecture, including local contributions.
If your favorite pastime is music, OLLI has a concert band, brass and string ensembles, and a chamber choir, as well as courses where you can learn or perfect your technique with the guitar, recorder, piano, or another instrument. Perhaps you would like to learn a new language or brush up your conversational skills in German, French, Italian, Chinese, or Ancient Greek. OLLI has them all.
For the history buff, OLLI offers courses on various historical periods, or you can explore your own history through courses in genealogy. If you'd like to write up that family history you've discovered, OLLI offers a variety of writing workshops.
To stay in shape while exercising your mind, try one of the courses on yoga or tai chi. For current affairs, OLLI offers lecture and discussion courses, including one on The New Yorker. For the science minded, explore courses on astrophysics or medicine, including health and wellness topics.
In addition to the courses, OLLI offers a host of social and extracurricular activities, as well as a host of other member-related benefits and discounts.
Whether you join us at OLLI, or pursue other interests, we hope you will enjoy satisfying and enriching friendships throughout your well-earned retirement! Visit the OLLI website to discover all that OLLI can add to your retirement years. Scholarships are available.
Rebecca Worley, OLLI member and instructor
Retired UD faculty — Department of English, Professional Writing Program