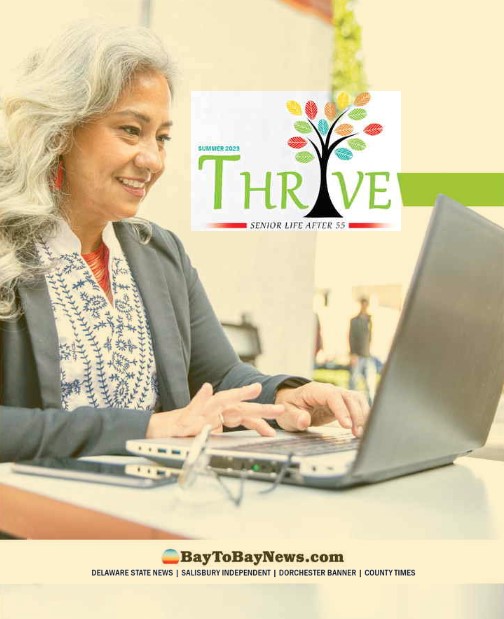 The University of Delaware's Osher Lifelong Learning Institute (OLLI) program has been featured in the July 2023 issue of Thrive Magazine, a publication of Delaware State News.
The article "From the moon to Macedonia; from science to the Supreme Court: Osher classes bring the joy of lifelong learning" is by Delaware writer Laura Walter, and highlights experiences and comments from OLLI Kent/Sussex members Denise Kaercher and Pete Harrigan, as well as from Sally Cole, manager of UD's OLLI program in Kent and Sussex Counties.
In the article, Kaercher shared her experiences discovering OLLI as a Delaware retiree: "The new friendships I have are incredible … the information I learned—I was just wowed by it—about history, about music, about all the classes I took."
Added Harrigan, "One of the greatest threats, they say, for a senior is isolation. If nothing else, Osher is a great way to get out and be with people. And the academic part keeps you engaged intellectually."
Click here to read the full article as published in the July 2023 issue of Thrive Magazine.