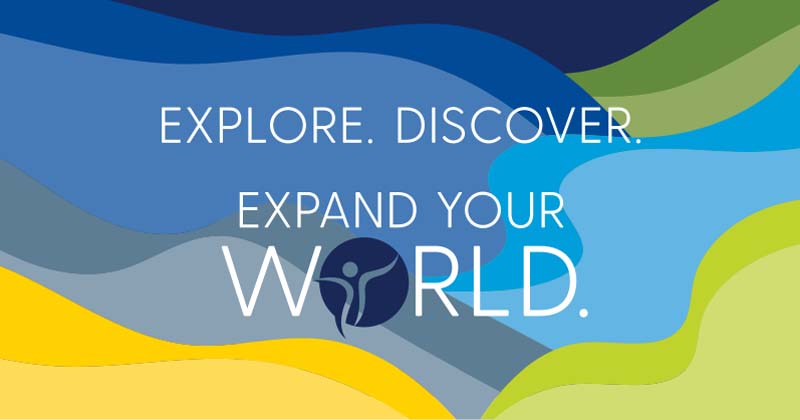 Summer enrichment for age 50-plus — online and in-person classes!
Registration extended for Summer 2022 classes
through Tuesday, June 21
Registration has been extended for summer classes at the University of Delaware's Osher Lifelong Learning Institute (OLLI) program.
OLLI summer classes take place July 5-28, most classes meeting once weekly on Tuesdays, Wednesdays or Thursdays.
Past OLLI membership is not required to participate in UD OLLI Summer 2022, and the 50-plus age guideline is waived for adults of any age to participate in OLLI summer session.
Nicknamed "OLLI," UD's lifelong learning programs are structured as learning cooperatives for adults 50 and over to take and teach classes together with no grades, exams or educational prerequisites. The summer sessions provide opportunities for new and returning participants to become acquainted with OLLI offerings in an abbreviated semester for a nominal registration fee.
Classes start the week of July 5, with offerings held in-person at OLLI's classroom locations throughout Delaware and online. Examples of summer course offerings include:
New Castle County (in-person) — family history, genealogy, BBQ cuisine, healthcare systems and policy, Ashland Nature Center, yoga, Microsoft Excel, Supreme Court, TV sitcoms
Kent County — OLLI Dover based instructors teaching online this semester!
Sussex County (in-person) — stained glass, cardmaking, English country dance, Pacific Island dance, writing, drum circle
Online classes — Italian, Japanese flower arranging, writing, Wyeth family artists, ukulele, selling your home, "chick flicks," watercolor class
The fee for summer OLLI registration is $95, which includes unlimited enrollment in any combination of in-person and online classes, including all UD OLLI locations in Wilmington, Dover, Ocean View and Lewes. Some course descriptions may list an additional fee for supplies, or a partner fee. There is no cost for parking at UD OLLI locations.
Free Zoom videoconferencing support is provided to OLLI's online course participants.
Plans for fall semester are currently underway, with approximately 300 in-person and online classes scheduled.
For more information including a complete OLLI Summer course catalog, visit https://www.olli.udel.edu/.