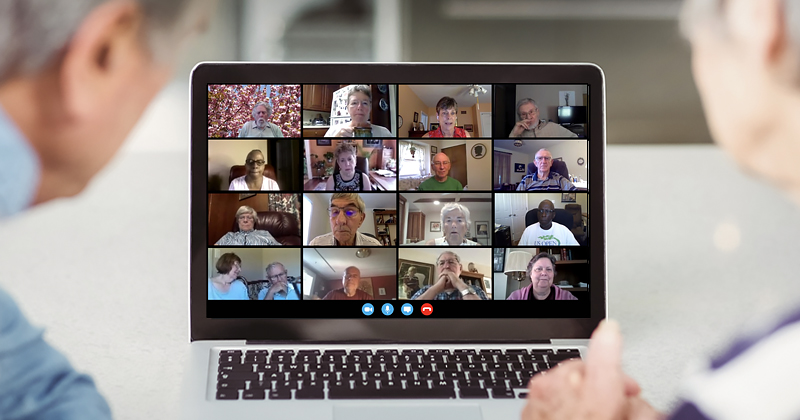 Community invited to sample free January online classes
OLLI volunteers present "January Explorations 2022" mini-courses
Current, past and prospective OLLI members are invited to learn more about classes and activities at the University of Delaware's Osher Lifelong Learning Institute (OLLI) program by attending virtual mini-courses this month.
"January Explorations 2022" is a free sampler of online short classes – one to three sessions each – taking place Tuesdays, Wednesdays and Thursdays starting January 11.
The volunteer-led program consists of online short courses and presentations on a wide variety of topics:
10 Warning Signs of Alzheimers
Accessing UD Library Resources
Artful Mending and More
Be a More Discerning News Consumer
Caravans of Gold and African Empires
Collecting and Collectibles
Enjoying and Exploring Celtic Music
Famous Philadelphians
Get Happy: Memorable Movie Music from the 1950s and 1960s
How to Clear Negative Energy
How to Tell a Story to Your Grandchildren
Imagine Movies
Medical Ethics and the End of Life
Music of the Spheres
Orient Express: Train of Legend
TED Talks – Thought Provoking
The Art of Travel: 100 Years of Vintage
The Calamitous Love Affair of Abelard and Heloise
The Lili Marlene You Never Knew
The U.S. Constitution: What Does It Mean to You?
Travel Posters
Using iPhone Apple Pay and Wallet
Using iPhone's Health App
Women Artists of the Dutch Golden Age
For a detailed schedule, course descriptions and how to participate, email OLLI-online@udel.edu.