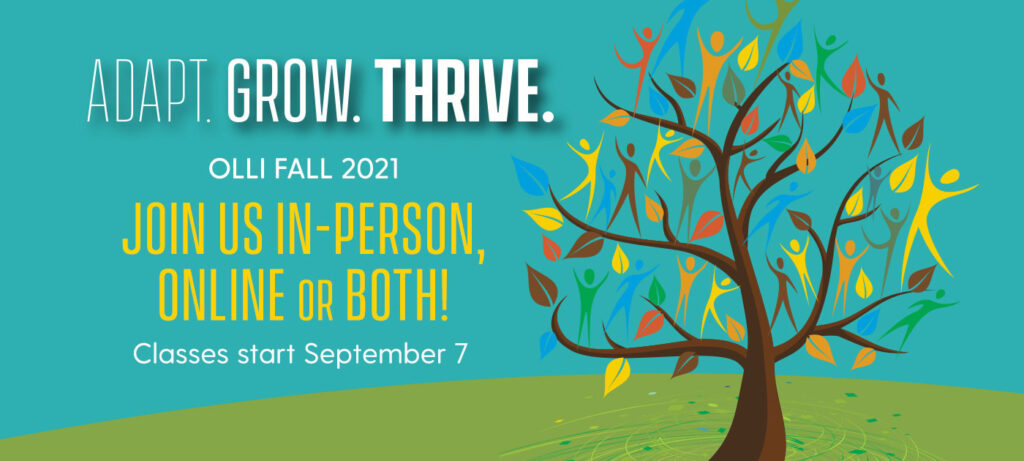 Still time to register for OLLI fall classes, through August 16
UD's lifelong learning program is restarting selected on-site classes in New Castle, Kent and Sussex Counties, while maintaining a sizeable online presence. Pre-registration for fall courses is available through August 16. Registration reopens on August 30 for classes with open seats. Classes start September 7.
The Osher Lifelong Learning Institute (OLLI) at the University of Delaware is a volunteer-based learning cooperative for adults age 50-plus to take and teach classes together with no grades, exams or educational prerequisites. Classes are held online, and in Bridgeville, Dover, Lewes, Ocean View and Wilmington, Delaware.
Approximately 300 courses will be offered online or in-person this fall in subjects like American Sign Language, guitar, history of ships, interpreting DNA results, investing for retirement, folk dance, racism in America, stained glass, understanding Alzheimer's, world-changing inventions, yoga and more.
OLLI is open to all new and previous members, and there is no difference in registration costs and fees for Delaware and non-Delaware participants. This year, UD's program became the largest OLLI program in the U.S., enrolling participants from at least 25 states for a record-setting total of 1,927 online members in spring 2021.
To learn more about OLLI and to view complete course listings, visit https://www.olli.udel.edu/.