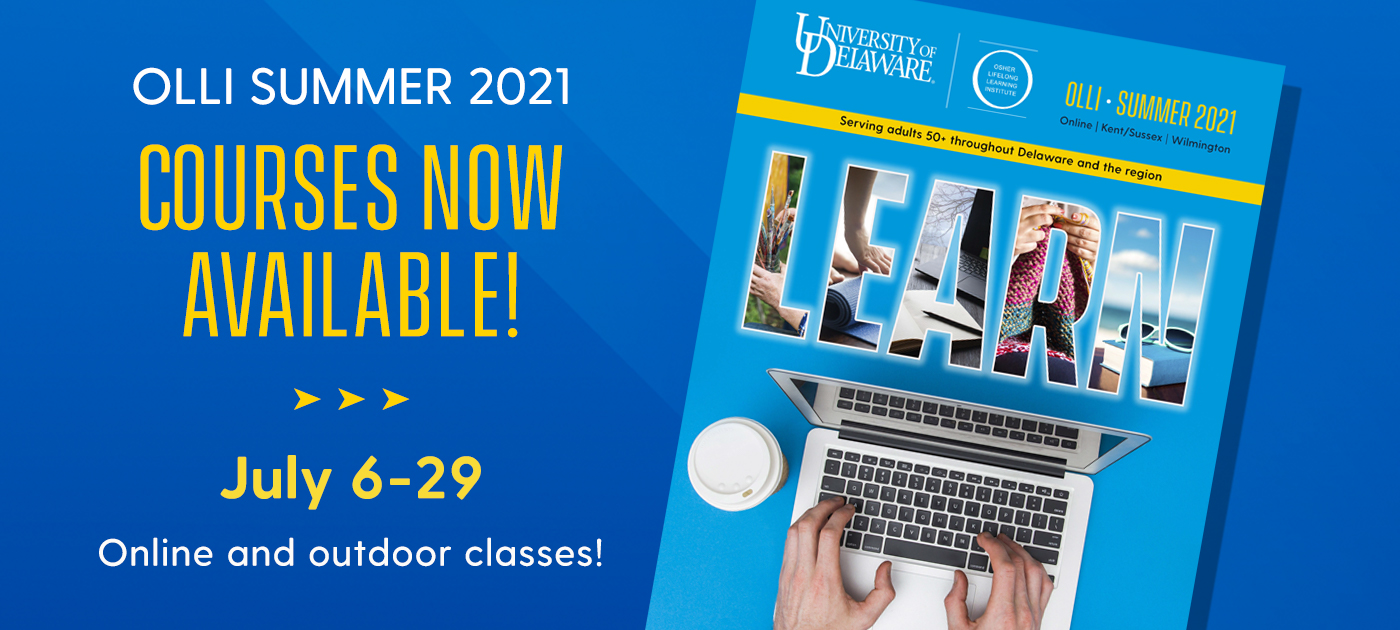 Summer enrichment learning for age 50+
Summer 2021 OLLI courses available now, online and outdoors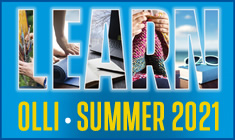 Registration is open now for summer classes at the University of Delaware's Osher Lifelong Learning Institute (OLLI) program.
Nicknamed "OLLI," UD's lifelong learning programs are structured as learning cooperatives for adults 50 and over to take and teach classes together with no grades, exams or educational prerequisites.
The summer sessions provide opportunities for new and returning participants to become acquainted with OLLI offerings in an abbreviated semester for a nominal registration fee. Prior OLLI membership is not required to register for summer session.
Classes start July 6, with most offerings held online, along with a small selection of in-person, outdoor classes scheduled for Kent, Sussex and New Castle County locations.
Examples of the nearly 80 summer course offerings include:
New Castle County (in-person) — photography, yoga, rock band, humor writing
Kent County (in-person) — walking tour of the historic Dover Green
Sussex County (in-person) — international folk dance, historic Lewes walking group
Online classes — elder law, poetry of William Carlos Williams, Mayan civilization, memoir writing, Broadway music and lyrics, history of the Pony Express, economics, iPhone photography and more
Summer classes take place July 6-29, meeting once a week on Tuesdays, Wednesdays or Thursdays. The summer registration fee is $25 for OLLI summer membership plus $15 per selected course.
Free Zoom videoconferencing support is provided to OLLI's online course participants.
The priority registration period is open through June 17, with late registration re-opening on July 6 during the first week of class. Past OLLI membership is not required to participate in UD OLLI Summer 2021.
Plans for fall semester are currently underway, with approximately 150 in-person and 180 online classes scheduled.
For details, visit the website at https://www.olli.udel.edu/summer/.