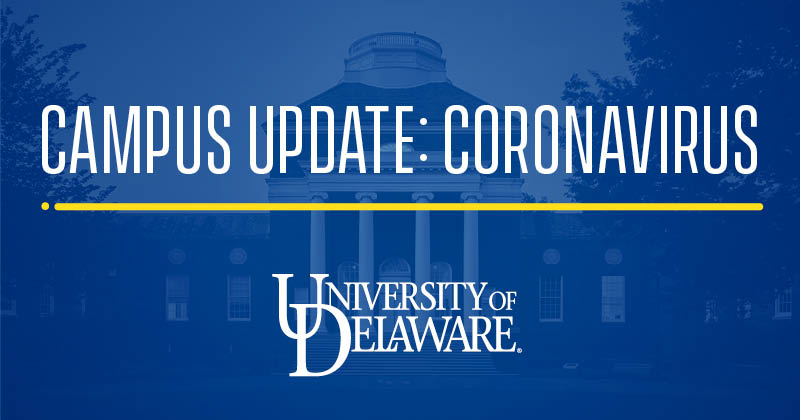 OLLI classes and programming remain suspended until further notice
Coronavirus, or COVID-19, continues to be an evolving situation, and we want to keep you informed about University of Delaware initiatives.
The health and safety of our OLLI members is of utmost concern, and given the Centers for Disease Control's guidance for older adults and those with chronic health conditions, all OLLI programming remains suspended until further notice.
This includes programming at all OLLI locations throughout the state, including at main locations for Wilmington, Kent and Sussex counties and partner locations. Please do not visit these locations during this time.
OLLI staff will continue to monitor the status of COVID-19 in cooperation with senior leadership of the University, and we will keep you updated as much as possible to maintain the health and wellbeing of our community.
Updates about the suspension of OLLI classes will be communicated via email and posted on our website https://www.olli.udel.edu/.
The most current information about the impact of the COVID-19 coronavirus at the University of Delaware is available at www.udel.edu/coronavirus. Questions may be emailed to coronavirus@udel.edu.