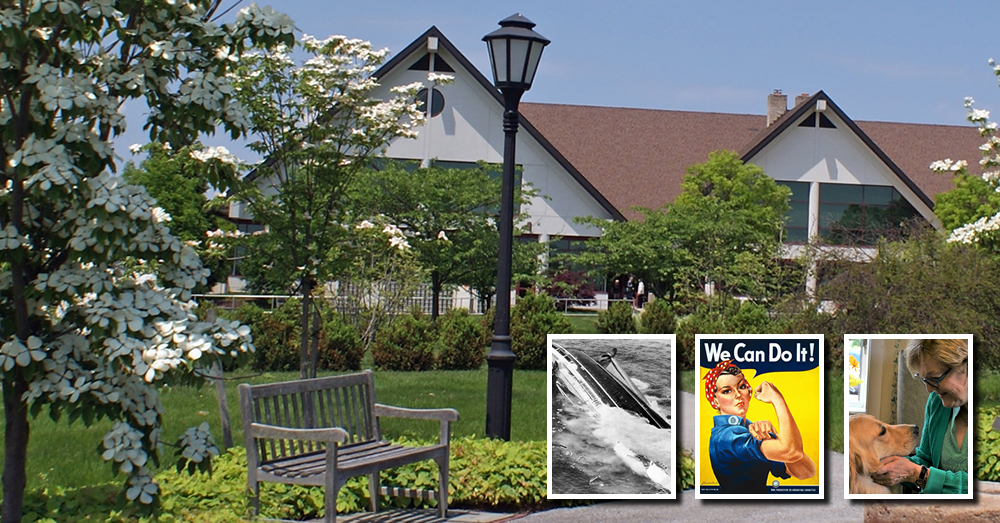 Series features history topics, successful aging, pet therapy, Medicare options
The community is invited to attend a free daytime lecture series this spring sponsored by the University of Delaware's Osher Lifelong Learning Institute (OLLI) in Wilmington. This spring's Friday Lecture Series will take place from 12:30-1:45 p.m. at UD's Arsht Hall, 2700 Pennsylvania Avenue in Wilmington.
The full series schedule includes:
February 28 — Ocean Liner Disasters: Six Tragic Sagas — Tom Powderly, travel professional
March 6 — History and Impact of the Iconic 'Rosie the Riveter' Image — Patricia Ramone, Wilmington University
March 27 — Penn Aging Survey: Predictors for Successful Aging — Zvi Gellis, director, Penn Center for Mental Health and Aging Research
April 17 — Healers: The Deeper Impact of Pet Therapy — Lynne Robinson, executive director and founder, PAWS for People
April 24 — OLLI Eco Team — Earth Day Celebration
May 1 — Medicare Options in Retirement — Joseph Cisco, Caise Benefits
UD's OLLI programs are for adults 50 and over to exchange ideas, take classes, teach and travel together with no grades or academic prerequisites. OLLI is a learning cooperative whose members are its students, planners and instructors. UD's OLLI locations include Bridgeville, Dover, Lewes, Ocean View and Wilmington.
The spring lectures are free and open to the public, with free and accessible parking available at Arsht Hall. There is no OLLI membership or age requirement to attend. To RSVP or for more details, contact OLLI Wilmington at 302-573-4417 or lll-wilm@udel.edu, or visit the website at https://www.olli.udel.edu/wilmington/lectures/.