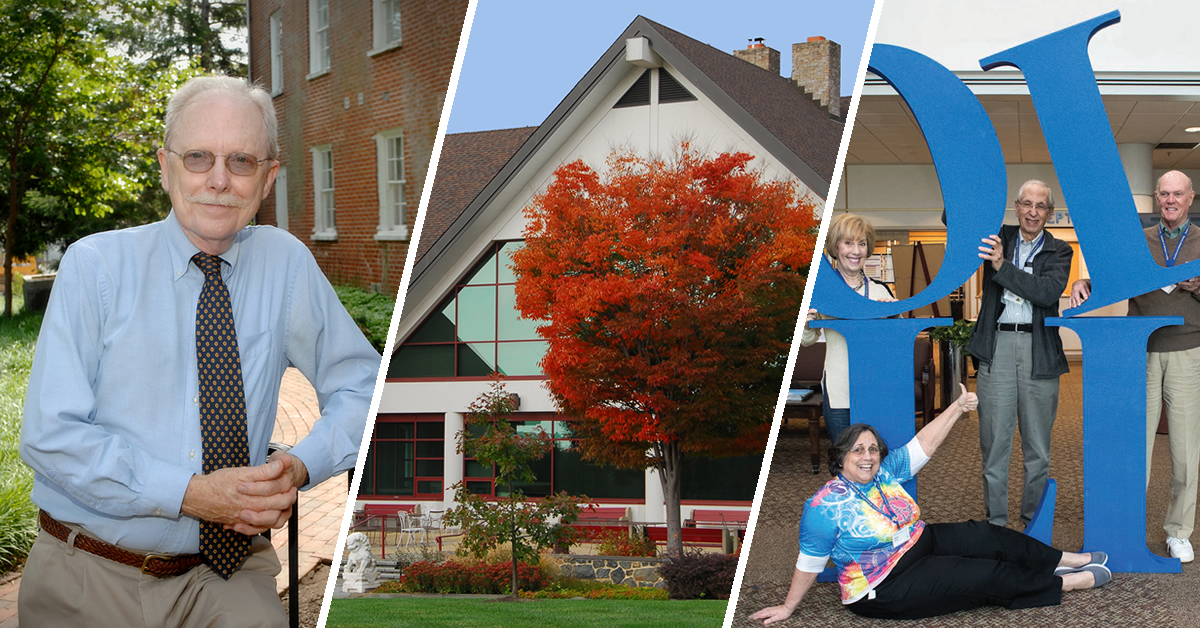 Series features senior expo, Callahan lectures, poetry and author talks
The community is invited to attend a free daytime lecture series this fall sponsored by the University of Delaware's Osher Lifelong Learning Institute (OLLI) in Wilmington. This year's Friday Lecture Series will take place from 12:30-1:45 p.m. at UD's Arsht Hall, 2700 Pennsylvania Avenue in Wilmington.
Along with author talks and other topics, the series features a five-part talk by UD's Ray Callahan, professor emeritus of history, who will discuss historic military defeats and catastrophes and ask, "How Did We Get Into This Mess?"
A Senior Retirement Expo on Sept. 20 will feature exhibitors from senior living communities; healthcare and health resources; real estate and relocation resources; and estate, taxes and senior law.
The full series schedule includes:
Sept. 13 — Tom Powderly: The First Twenty Years of Commercial Air Travel
Sept. 20 — Senior Retirement Expo (12:30-3 p.m.)
Sept. 27 — Peace Vigils in Kennett Square, 2001-2011 (Peace Week Delaware 2019)
Oct. 4, 18, 25 and Nov. 1, 8 — Ray Callahan : "How Did We Get Into This Mess?"
Nov. 15 — Jeff Heller: Frontier Feminists—Game-changing Women from America's Past
Nov. 22 — OLLI Poets: Poetry Reading and Book Signing Event
UD's OLLI programs are for adults 50 and over to exchange ideas, take classes, teach and travel together with no grades or academic prerequisites. OLLI is a learning cooperative whose members are its students, planners and instructors. UD's OLLI locations include Bridgeville, Dover, Lewes, Ocean View and Wilmington.
The fall lectures are free and open to the public, with free and accessible parking available at Arsht Hall. There is no OLLI membership or age requirement to attend.
To RSVP or for more details, contact OLLI Wilmington at 302-573-4417 or LLL-wilm@udel.edu, or visit the OLLI Friday Lecture Series website.