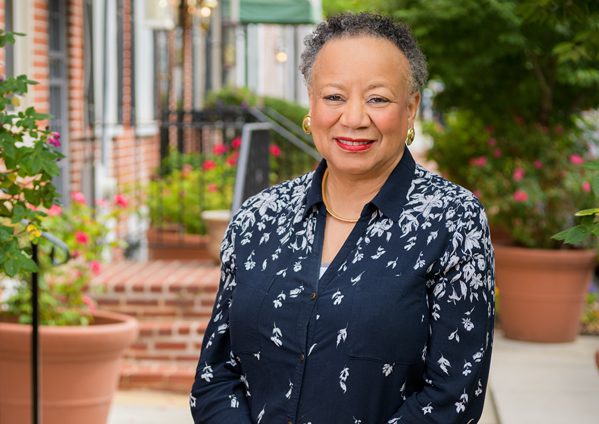 Wilmington resident Karen M. Ingram joined UD's Osher Lifelong Learning Institute in Wilmington just a few years ago, signing up for five classes in 2017. It came at a time in her personal life when she was looking for an activity that would contribute to her well being and provide an enriching pastime. "I discovered OLLI instructors to be very knowledgeable, talented and caring," she said, adding, "I found that OLLI is a treasure chest, and that is where I found my jewels."
It wasn't long before she began actively volunteering at OLLI, serving on the OLLI Council and Strategic Planning Committee, becoming chair of the Diversity/Inclusion Team, volunteering on the ambassador and marketing committees and co-leading an extracurricular activity, Bridge for the Fun of It!
With a background in human resource management, Karen has worked in management positions in the private and government sectors at Hercules Incorporated, Verizon and the City of Wilmington.
"When people ask me to be an officer of an organization or a manager of a department, I often say yes because they know that I am a high achiever and will get the job done. It is an honor to be recommended for any position," says Karen.
And she's a longtime advocate of paying it forward. "My siblings and I were raised to pursue a college degree, be gainfully employed, invest in the future and enjoy the fruits of our labor. The first two goals I accomplished in my college education and career. My involvement at OLLI and in the community grow out of the second two."
Karen volunteers with a number of community organizations in addition to her participation at OLLI. Her involvement includes being a long-term member of national community service organizations like the Wilmington (DE) Chapter of The Links, Incorporated and Delta Sigma Theta Sorority. She is a volunteer mentor through the Achievers Program, Inc. (scholarship for young African American males), and is a Court Appointed Special Advocate (CASA) in the Family Court representing the best interest of children in foster care. Karen is a member of Hanover Presbyterian Church in Wilmington where she is co-manager of the church's Clothing Closet. She is currently president-elect of the Female Harmony Society, a historic, private educational scholarship program, and president of her civic association and a member of the Neighborhood Planning Council for the 4th District in Wilmington. And she won first place in the Community Greenest Block category in the 2016 Wilmington City Gardens Contest sponsored by Delaware Center for Horticulture.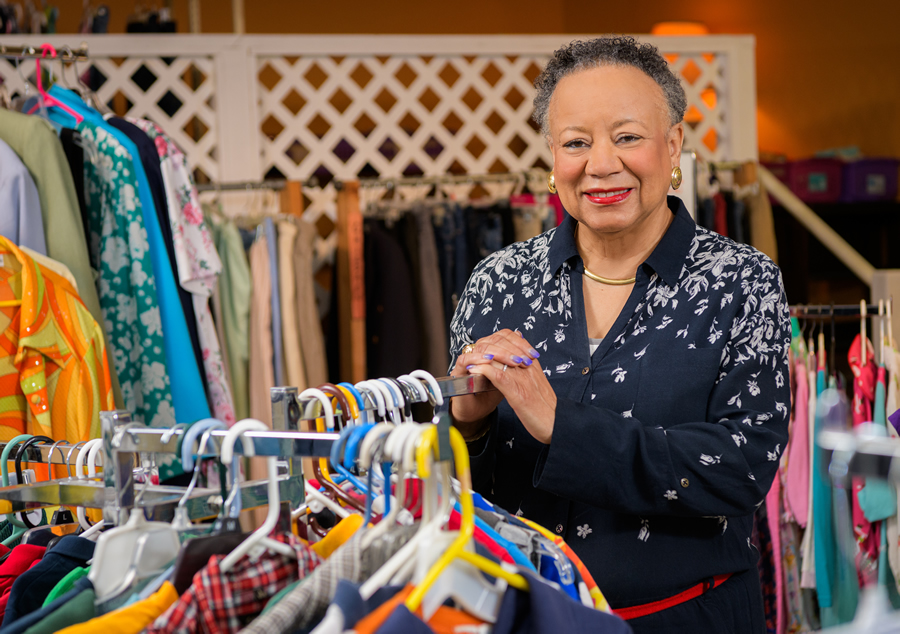 As a bridge player, she enjoys playing and sharing the game with others, and has accumulated master points while winning in club, regional, national and international games/tournaments. "I wanted to teach Basic Bridge at OLLI because it challenges the mind and keeps the memory sharp. Sharing my passion for the game of bridge helps us to preserve and maintain a healthy brain."
For Karen, her community involvement is inspired by family example. "When I was planning my retirement many decades ago, I remembered my Dad's kindness and compassion for people. Sometimes, our family went without because of his kindness to others, but the family sacrifices had developed character in his children."
"At my Dad's funeral, many people commented that he helped them and praised his generosity," Karen said. "During that moment, my life changed. I had the desire to help people who were less fortunate or needed a role model or mentor to direct them on a journey to find themselves in a place where they would be happy, satisfied and motivated. I was very fortunate to have people who cared about me and showed me that giving back, because of my personal blessings, is crucial."
"I believe in sharing my wealth of information and resources so that others will learn…serving as a mentor whenever possible, and paying it forward to the next generation."
Photos by Evan Krape
Article by Nora Zelluk