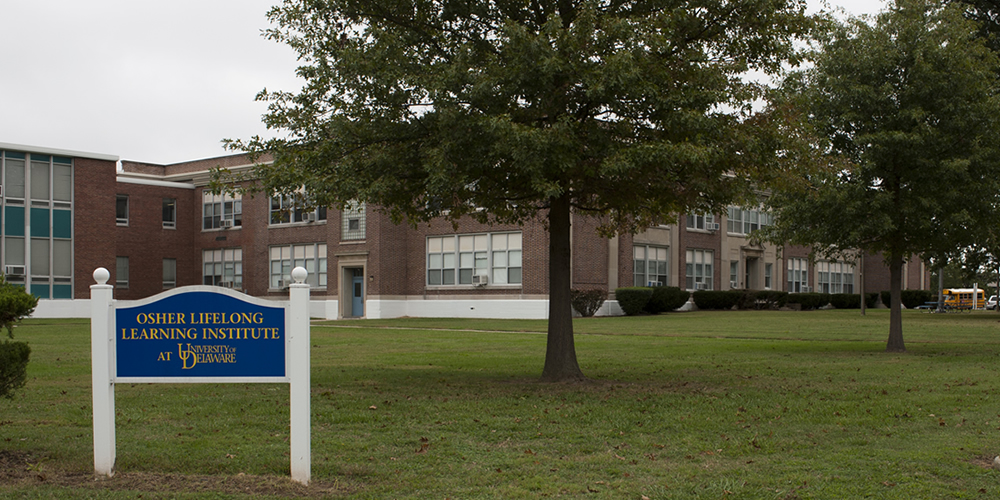 OLLI Lewes, Ocean View and Dover—30 years of learning, camaraderie and partnerships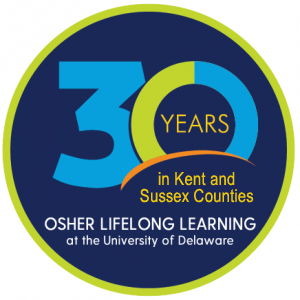 For thirty years, the University of Delaware's Osher Lifelong Learning Institute (OLLI) programs have provided vital learning opportunities in Kent and Sussex Counties.
"Find broader horizons" was the program's early motto and aptly illustrates the program's story of growth and impacts in southern Delaware. Originally founded as the Southern Delaware Academy of Lifelong Learning (SDALL) in 1989, the program was modeled on UD's Wilmington-based lifelong learning program founded 10 years earlier. The Wilmington program boasted attendees from as far away as Dover, Milford and Rehoboth, but by 1988 an enthusiastic 17-member steering committee formed to establish a dedicated program in southern Delaware. In 1989 with 59 founding members, the SDALL program offered its first courses in Milford, Delaware.
OLLI's early Lewes-based locations have included UD's Virden Center, the Biden Conference Center at Cape Henlopen State Park, St. Peter's Episcopal Church and the Lewes Public Library.
Longtime member and instructor Amelie Sloan offered the first OLLI pottery class in 1990 and continues as a member today.
In 2003, the program began its longstanding relationship with Cape Henlopen School District, relocating to the Lewes School, where it remained for 10 years. In 2013 and 2014, respectively, the program moved to its current locations in the school district's Fred Thomas Building and in Ocean View Town Hall.
The Rehoboth Art League is a longtime, generous OLLI partner, providing classroom studio space for many OLLI art classes.
In 2010, UD's lifelong learning programs received a $2 million endowment from the Bernard Osher Foundation and joined the national network of OLLI programs.
With the founding of UD's OLLI Dover program, the Lewes/Ocean View and Dover programs have forged a strong partnership. The programs' combined membership opportunities allow Lewes, Ocean View and Dover OLLI members to enroll in unlimited courses at all of UD's Kent and Sussex County OLLI locations.
Total OLLI membership in Kent and Sussex Counties now exceeds one thousand, with 208 Dover members and 817 Lewes/Ocean View members.
Dr. Jim Broomall, UD's longtime associate vice provost for professional and continuing studies, has been a committed champion of UD's lifelong learning's programs. "With modest beginnings the University's Osher programs in Kent and Sussex County have grown to over 1,000 members today, with courses now offered in Dover, Lewes, and Ocean View to ensure that the Osher experience is accessible to Southern Delaware," said Broomall. He added, "The program is an exemplar of the University's tradition of and commitment to the land-grant university model."
"I am continually inspired and excited to be a part of this vibrant program," added Anna Moshier, current manager of UD's OLLI programs in Kent and Sussex Counties. "Through OLLI members, I am learning to age with grace and dignity, benefiting from the knowledge, ideas and camaraderie shared here at the OLLI program. I look forward to expanding our horizons as we look toward OLLI's future of continued growth and lifelong learning opportunities in Delaware."