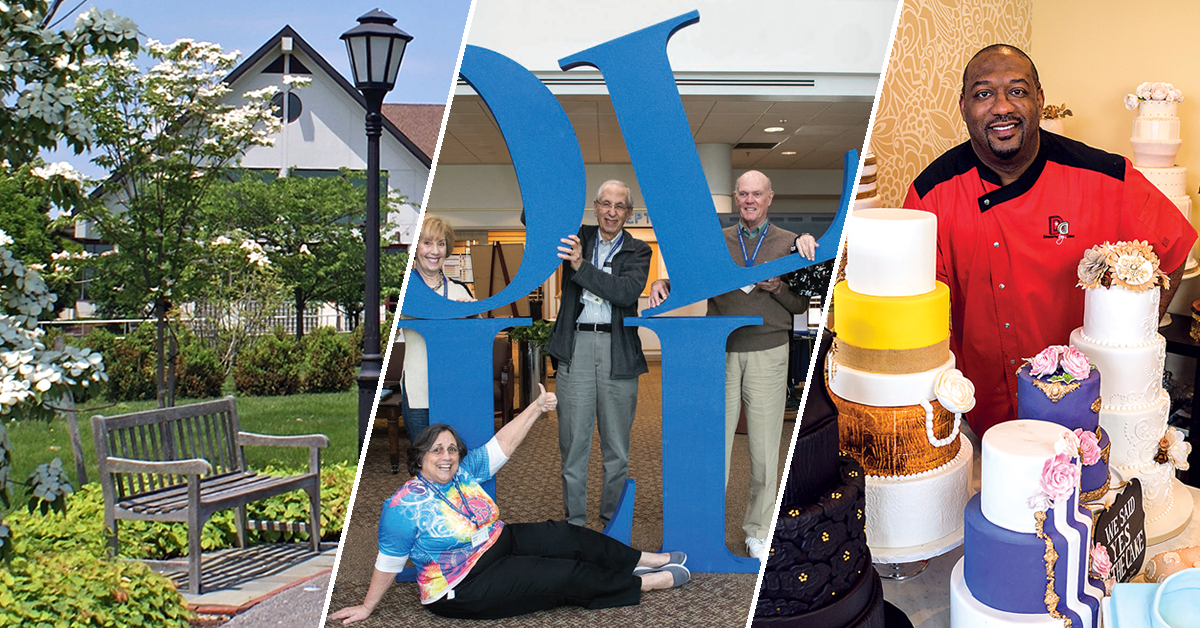 Morning series addresses health and diet, Negro League Baseball and more
OLLI June a la Carte
June 11-14, 2018
Arsht Hall, Wilmington
Mini-programs featuring variety of food and cultural topics. OLLI membership is not required.
The community is invited to attend the 21st annual June Lecture Series at the Osher Lifelong Learning Institute (OLLI) in Wilmington. Titled "June a la Carte," this year's program presents a variety of food and cultural topics over the course of four mornings.
The mini-programs take place June 11-14 at the University of Delaware's Wilmington Campus on Pennsylvania Avenue and include timely presentations from UD faculty and experts from the community.
Registration is open to the public. Adults of all ages are invited, and OLLI membership is not required. This year's presenters and topics are:
Monday, June 11—Health and Diet
Gluten-Free Diets: Pros and Cons—Dr. Irfan M. Hisamuddin, Delaware Center for Digestive Care
Gluten-Free Desserts from Desserts by Dana—Dana Herbert, Food Network winner of "The Next Great Baker"
Tuesday, June 12—Multicultural Day
Delawareans and the Holocaust—Steve Gonzer, Halina Wind Preston Holocaust Education Committee, Jewish Federation of Delaware
The Negro Baseball Leagues and Jackie Robinson—Ron Whittington, University of Delaware
Wednesday, June 13—Martin Luther, Faith and Scripture
Martin Luther: Scripture Only, Faith and Good Works—Rev. Leonard R. Klein, Diocese of Wilmington
Martin Luther and Paul's Letter to the Romans—Rev. Leonard R. Klein, Diocese of Wilmington
Thursday, June 14—Innovations
Advancement and Advocacy for Delaware Women—Melanie Ross Levin, Delaware Office of Women's Advancement and Advocacy
Helping People Live Better Lives Through Fashion and Technology—Michele Lobo, Super Suits Program and Move2Learn Innovations Lab; and Cole Galloway, Pediatric Mobility Lab and Design Studio, University of Delaware
The program takes place 9 a.m.-noon for four consecutive days at UD's Arsht Hall, 2700 Pennsylvania Ave., Wilmington.
The registration fee is $10 per day ($20 for Monday's session), or purchase the entire series at a discounted rate of $40. This includes daily light refreshments (beginning at 8:45 a.m.) and free parking. For more information or to register, visit https://www.lifelonglearning.udel.edu/wilmington/june/ or contact OLLI at LLL-wilm@udel.edu or 302-573-4417.
The University of Delaware is proud of its history as one of the oldest and largest lifelong learning programs in the country. For more information about UD's OLLI programs, visit https://www.lifelonglearning.udel.edu/.
Photos by Judy Wright, Kathy Atkinson