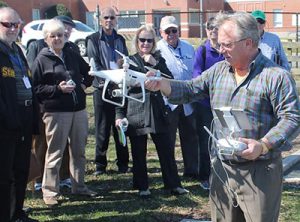 Drones, the monosyllabic catch-all for remote controlled unmanned aircraft, have captured the attention of almost everyone in the past decade. But the history of drones goes back more than a century.
The members of Paul Collins' Trends in Computing and Technology class at OLLI at the University of Delaware in Lewes/Ocean View, Delaware recently welcomed guest speaker T.J. Redefer. Redefer is the owner of Rehoboth Bay Realty and is a licensed drone plot with a lifetime passion for photography.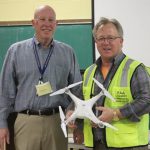 Redefer was an early adopter of drone technology and uses his drone to take pictures of the properties he represents. He also takes photos and videos with his drone that have been used in local advertising. Redefer showed OLLI members how much this technology has advanced in a very short time and highlighted some fun and interesting things you can do with drones. He also discussed some of the problems and rules and regulations that drone pilots—both hobbyists and professionals—need to consider.
Photos by Jay Wheeler