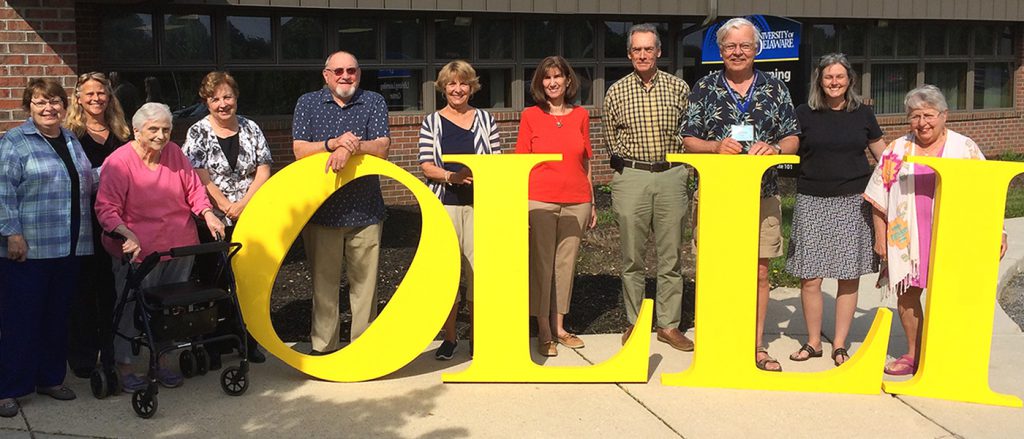 January 30-April 2, 2020
Noon-12:50 p.m.
Wyoming Church, 216 Wyoming Mill Rd., Dover
Free and open to the public!

Join us for a fascinating lineup of speakers and experts who discuss a wide array of topics. You are welcome to attend every program or select the ones that most interest you. Bring a lunch and enjoy! Bring a friend!
JANUARY 30 — Dr. Yu Tian, Associate Professor of Business, Wesley College
Chinese New Year, Symbolism, Practices
This lecture introduces you to the religious and cultural significance of the festival. It covers worship practices, food, music and special customs observed in different parts of China. Contemporary elements of the culture and how younger generations celebrate are incorporated throughout the lecture.
FEBRUARY 6 — John Moller, Senior Voting Machine Technician, Kent County Department of Elections
Delaware's New Voting Machine
This is a demonstration of the state's new voting machine, the ExpressVote XL. We will talk about how to use the new voting machines and their relevant features. Attendees will get to try the new voting machines for themselves.
FEBRUARY 13 — Kim Burdick, Author and Historian
Louise du Pont Crowninshield: Historic Preservation Pioneer
Until the early 1950s, historic preservation was not taken very seriously in the United States. Delaware's Louise du Pont Crowninshield was one of the founders of the National Trust for Historic Preservation. Today the most significant award presented nationwide by the trust is the Louise Crowninshield Award.
FEBRUARY 20 — Topic and speaker TBD
FEBRUARY 27 — Debbie Nicol, Kent County Master Gardener
Planning Your Vegetable Garden
Have you dreamed of growing your own fresh vegetables and herbs at home but don't know how to get started? We'll walk you through the steps, from choosing a location, laying out the size and shape of your space, preparing the soil, choosing and starting plants and seeds for your planting zone, and cover the basics of fertilizing with compost, insect control, companion planting and crop rotation.
MARCH 5 — Karen Abate, Kent County Master Gardener
Gardening Smarter, Not Harder, Accessible Gardening
Presentation will discuss the benefits of gardening and some adaptive techniques to make gardening easier, less draining, and much more enjoyable for those with physical limitations and will highlight accessible gardening tips and real-life practical solutions. Participants will have the opportunity to handle easy-to-use gardening products and share their own accessible gardening tips.
MARCH 12 — Art McLaughlin, Historian
What is an Assault Rifle?
The technical/legal definitions of firearm terminology in historical context.
MARCH 19 — Pat Ryan, Historian
Irish History: An Overview
Mr. Ryan will share aspects of Irish history.
MARCH 26 — OperaDelaware
Upcoming Spring Opera Program
Members of OperaDelaware will perform and give details about the shows they will be performing for the public during their upcoming spring season.
APRIL 2 — Kathleen and Bob Dunn, OLLI instructors
Vibrio: Why you need to know
The Vibrio vulnificus waterborne bacteria can take your health, your wealth and your life. A victim and his caregiver will tell how life can change in seconds and how they survived and continue to thrive. Guidelines and precautions for all persons who could be at risk will be discussed.
Schedule is subject to change. Attendance is free and open to the public on a space-available basis.