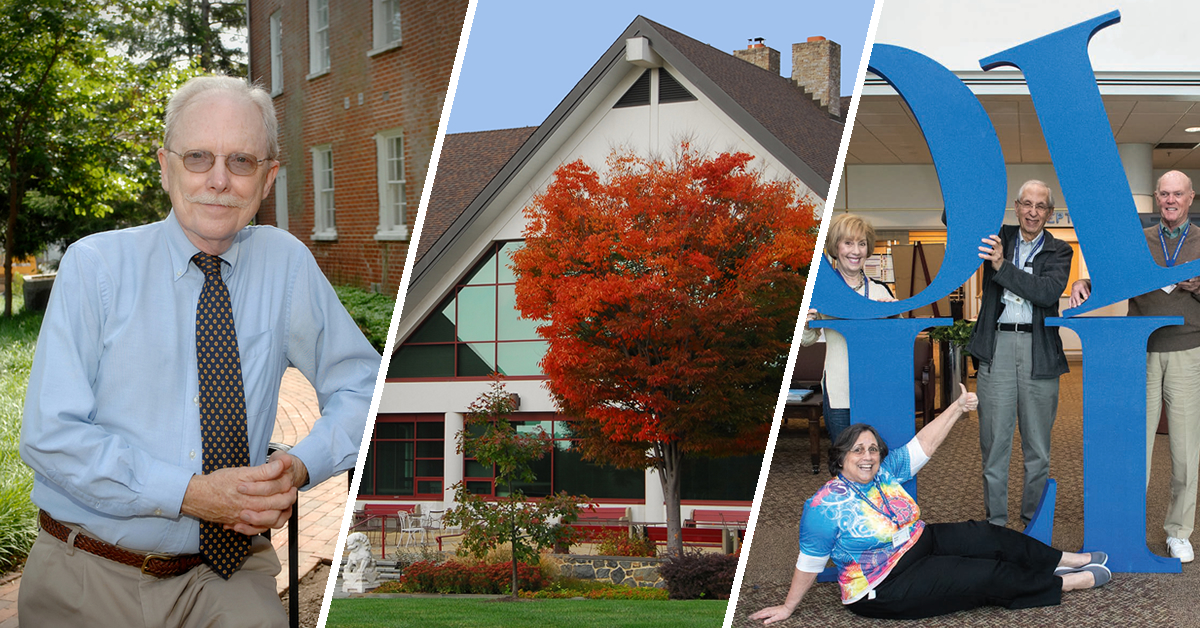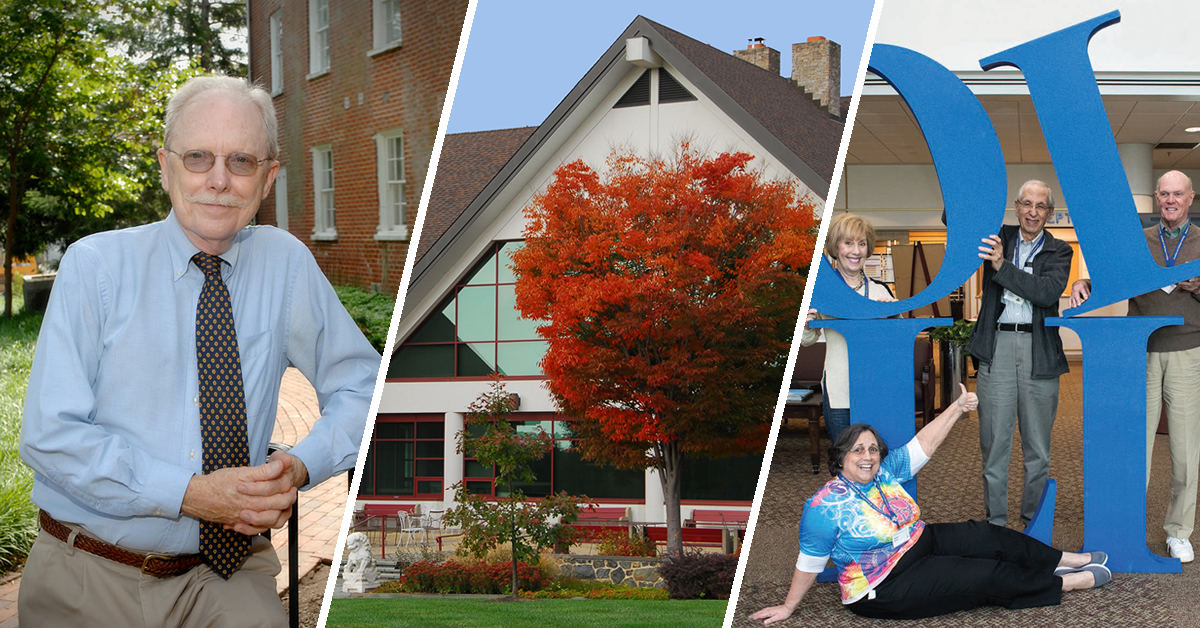 Friday Lecture Series—free and open to the public
The Friday Lecture Series is free to all lifelong learning members and the public. Bring a friend!
September 13-November 22, 2019
12:30–1:45 p.m., 108 Arsht Hall
2700 Pennsylvania Ave., Wilmington, Del.

The community is invited to attend this semester's Friday Lecture Series at the University of Delaware's Osher Lifelong Learning Institute (OLLI). This event is free and open to the public for adults of all ages. Free and accessible parking is available.
The OLLI Friday Lecture Series is free and open to the public — no membership or age requirement!
Seating at the Friday Lecture Series is offered on a first-come, first-served basis. The OLLI Friday Lecture Series is free, but RSVPs are requested.
---
Propelled: The First 20 Years of Commercial Air Travel
Tom Powderly, OLLI instructor and travel professional
Friday, September 13, 2019
This fall, the world's two oldest airlines in continuous operation will be celebrating their centennials. While we take air travel for granted today, it was quite an adventure a century ago and available only to the wealthy and the daring. Join us as we take a journey into the first 20 years of commercial air travel, 1919 to 1939. From almost primitive flying machines to luxurious flying boats, the early days of commercial air travel were filled with technological advances, adventure and excitement. Colorful vintage travel posters recall the exciting story of the development of passenger air travel.
Tom Powderly is a Certified Travel Counselor whose long career in the travel industry included visiting every continent and spending more than 500 nights at sea. Tom served as president of the Society of Travel and Tourism Educators, vice chair of the Delaware governor's Tourism Advisory Board, and honorary captain of the cruise ship Queen Elizabeth 2 (QE2).
---
Senior Retirement Expo
Friday, September 20, 2019
Special time – 12:30-3 p.m.
Join us to learn about retirement and senior care resources in our area. Coordinated in partnership with Acts Retirement-Life Communities, participating exhibitors will include representatives from these organizations and senior resources.
Senior living

Acts Retirement-Life Communities
Brandywine Concierge Senior Services
Ivy Gables Senior Living
Oasis Senior Advisors
S3Living
The Summit at Glen Mills
The Summit Senior Living, Hockessin

Healthcare and health resources

FISH Senior Transportation
Swank Center for Memory Care and Geriatric Consultation at Christiana Care
Walgreens

Lifelong learning

One Day University
UD Osher Lifelong Learning Institute (OLLI)

Real estate and downsizing

Complete Transitions Senior Move Management
Marcee McMullen, Realtor, Keller Williams Brandywine Valley
Becky Dickinson, Patterson Schwartz Realtors
Wayforth Moving Solutions

Estate, taxes and senior law

Delaware Elder Law Center
New Castle County Chamber of Commerce
---
A Decade of Friendly Persuasion: Peace Vigils in Kennett Square 2001–2011
Susan Dagenais, OLLI member, in coordination with the Peace Week Steering Committee
Friday, September 27, 2019
In conjunction with Peace Week Delaware 2019, hear the fascinating stories of dedicated local peace activists who participated in peace vigils in Kennett Square, Pennsylvania. Learn about oral history techniques, peace vigils, Quaker pacifism and the role of peace activism. The program includes lively readings stemming from the work of participants in OLLI's oral history classes taught by Deb Haskell. Oral history interviews document the stories and experiences of the peace vigil activists, some of whom will be actively participating in the Friday presentation.
---
How Did We Get Into This Mess? Military History and the Lessons of Disaster
Ray Callahan, Ph.D., professor emeritus of history, University of Delaware
October 4, 18, 25 and November 1, 8, 2019
(five-part series)
"How did we get into this mess?" How many times has that question been posed? And how many times have postmortems on disasters told us that the knowledge to avert them was there—but went unheeded. Over several weeks this fall, we will be looking at several cases where the information needed to avert disaster was abundant, but brushed aside. Why? When examined closely, the pattern that emerges underscores the importance of the greatest variable found in the historical record: the human factor. We blunder into disaster not because it is unavoidable but, all too often, because we are sure it can't happen to us. The illustrative cases will range from Britain's failure to defeat its American colonists, to the East India Company's 1839 exercise in "regime change" in Afghanistan (the Afghans allowed one man of the company's 19,000-man army to escape), to World War I, an embarrassment of riches where disaster is concerned. We will finish with the colossal political and military catastrophe of 1940 that shaped the rest of the 20th century.
Ray Callahan taught at UD for 38 years and served as director of the Master of Arts in Liberal Studies graduate program and as associate dean of the College of Arts and Sciences. He held the John F. Morrison Chair of Military History at the U.S. Army's Command and General Staff College and is a Fellow of the Royal Historical Society. An expert on military history, Callahan has authored six books. His most recent book, "Triumph at Imphal-Kohima: How the Indian Army Finally Stopped the Japanese Juggernaut," was named one of the five best new books in World War II history in 2017.
Guest speaker Ellis Wasson will present the October 25 lecture. An adjunct professor of history at UD and past history department chair of Tower Hill School in Wilmington, Wasson teaches seminars in research and writing as well as lecture courses in European and military history. He has published more than 20 articles in scholarly journals and six books, most recently, "The British and Irish Ruling Class: 1660-1945," in 2017.
---
Frontier Feminists: Game-Changing Women from America's Past
Jeff Heller, author and lecturer on North American colonial history
November 15, 2019
Women in 18th century North America are usually seen as powerless and pushed to the margins of decision-making. This presentation will focus on three women who found their voices in order to rise above their circumstances at very difficult times —
Marie Chouteau, who built a family dynasty in French-controlled St. Louis by shrewdly using French-American customs which (unlike British law) empowered widows to inherit fair shares of money from the estates of their deceased husbands.
Elizabeth Freeman, an African-American slave who successfully challenged the legality of slavery in Massachusetts courts, and in so doing, put one of the first "nails in the coffin" of slavery.
Molly Brant, an Iroquois Native American whose life of adventure as a champion of her people inspired three women — including Elizabeth Cady Stanton and Lucretia Mott — to write the documents that launched the struggle for women's rights in 18th century America.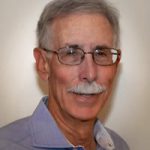 Jeff Heller is a historical novelist who presents lectures on colonial America at libraries, historical societies and cultural events. His first novel, A False Dawn, was published in 2016. He's also a writer of screenplays, plays and marketing materials and is currently working on the sequel to A False Dawn.
---
Poetry Reading and Book Signing: Walking the Sunken Boards
Jane Miller, Linda Blaskey, Gail Braune Comorat and Wendy Elizabeth Ingersoll
November 22, 2019
Join OLLI member Jane Miller along with fellow poets Linda Blaskey, Gail Braune Comorat and Wendy Elizabeth Ingersoll for a poetry reading to celebrate their new poetry collection, Walking the Sunken Boards (Pond Road Press, 2019). The poems reflect their collective creativity from shared visits to Shipping Creek Farm near Chestertown, Md., which they call "the Muse" because it has inspired them to write, share their work and bond over love of poetry and place. Books will be available for sale and author signings after the reading.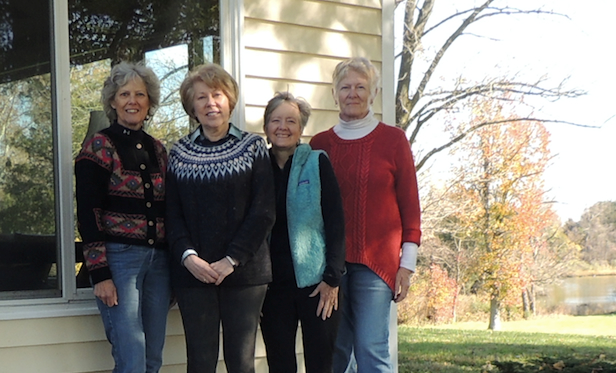 Wendy Elizabeth Ingersoll, Gail Braune Comorat, Jane Miller and Linda Blaskey (pictured from left to right) are award-winning Delaware poets who have been meeting for about a decade for biannual poetry retreats at Wendy's family farm on the Chester River on Maryland's Eastern Shore.
---
RSVP requested
Seating at the Friday Lecture Series is offered on a first-come, first-served basis. By submitting this form you agree to receive emails with schedule changes or updates about the Friday Lecture Series or about the OLLI program.