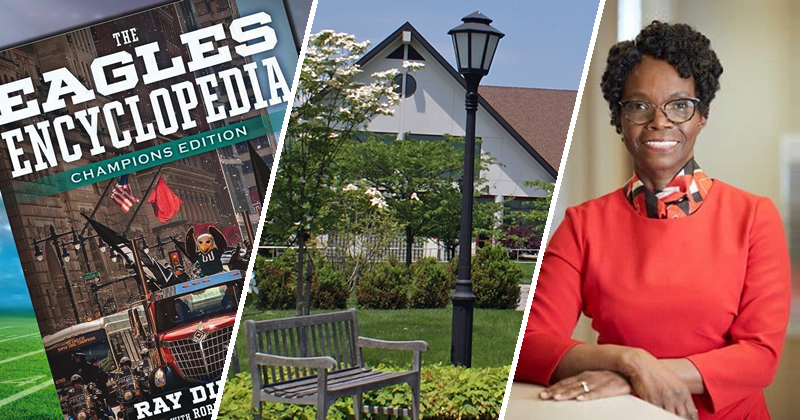 Friday Lecture Series—free and open to the public
The Friday Lecture Series is free to all lifelong learning members and the public. Bring a friend!
February 15-May 3, 2019
12:30–1:45 p.m., 108 Arsht Hall
2700 Pennsylvania Ave., Wilmington, Del.
RSVP requested

The community is invited to attend this semester's Friday Lecture Series at the University of Delaware's Osher Lifelong Learning Institute (OLLI). This event is free and open to the public for adults of all ages. Free and accessible parking is available.
March 15―The NFL at 100: How Football Became America's Game―Ray Didinger, sportswriter and radio personality
March 22―How to Exercise Safely Over Age 50―Steve Rapposelli, physical therapist and co-owner, Performance Physical Therapy
March 29―Dr. Velma Scantlebury, first African American woman transplant surgeon in the U.S.
April 12―Secrets Your Surgeon Didn't Tell You About Knee Replacement—Sean Ruane, physical therapist, Performance Physical Therapy
April 26―Earth Day Celebration―OLLI Ecology Action Team
May 3―Water is Life Kenya―Joyce Tannian, founder
The Friday Lecture Series is sponsored by UD's Osher Lifelong Learning Institute in Wilmington (OLLI), a membership organization for adults 50 and over to exchange ideas, take classes, teach, and travel in the company of their peers. The program is a learning cooperative whose members are its students, planners, instructors, committee members, and facilitators. UD offers OLLI programs in Wilmington, Dover, Lewes and Ocean View. For more information contact OLLI Wilmington at 302-573-4417 or LLL-wilm@udel.edu.
---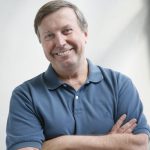 March 15
Ray Didinger, sportswriter, author, radio personality and sports commentator
The NFL at 100: How Football Became America's Game

Join us for a question-and-answer session with Hall-of-Fame sportswriter Ray Didinger. With more than five decades of covering professional sports in Philadelphia, Ray Didinger has been a columnist for the Philadelphia Bulletin and Philadelphia Daily News, a radio and TV broadcaster for 94WIP and NBC Sports Philadelphia, and an Emmy Award-winning filmmaker for NFL Films. He has authored 11 books, including The Eagles Encyclopedia: Champions Edition (2018), the definitive history of the Philadelphia Eagles. His name was added to the writers' honor roll at the Pro Football Hall of Fame in Canton, Ohio, in 1995 when he won the Dick McCann Award for long and distinguished coverage of pro football. Ray will be signing copies of his books at the event; copies will also be available for purchase.
---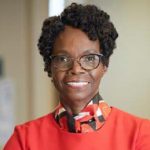 March 29
Dr. Velma Scantlebury
First African American female transplant surgeon in the U.S.

Join us for a conversation with Dr. Velma Scantlebury, the first African American female transplant surgeon of the United States. Dr. Scantlebury has received many honors in her career having been named to both the "Best Doctors in America" and "Top Doctors in America" lists multiple times, and has been awarded the "Woman of Spirit" award for inspiring others and the "Gift of Life" award from the National Kidney Foundation. She has performed over 2,000 transplants and published many peer-reviewed papers. In her book, Beyond Every Wall, she shares her powerful journey to success in a male-dominated field, overcoming personal and professional challenges to achieve her goals.
---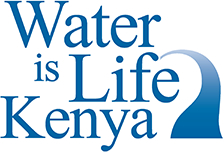 May 3
Joyce Tannian, founder and executive director, Water is Life Kenya
Women, water and thirsty beasts: Quenching thirst peacefully in the shadow of Mt. Kilimanjaro is just the beginning of transformation
Joyce Tannian is the founder and executive director of Water is Life Kenya, a Delaware nonprofit organization that has been transforming thousands of lives for over 12 years in southern Kenya. With its name originating from the Maasai proverb "Water is life," the organization encompasses three initiatives — clean water projects, livestock projects and handicrafts income projects. Through photographs and video, Joyce will share how transformation can only begin for women when they have easy access to clean water, and how empowerment and independence starts when women are able to take the daily hours used to collect water and spend them on more productive efforts, i.e., their children, helping with homework, and working on new avenues to create income.
---
RSVP Requested
Seating at the Friday Lecture Series is offered on a first-come, first-served basis.