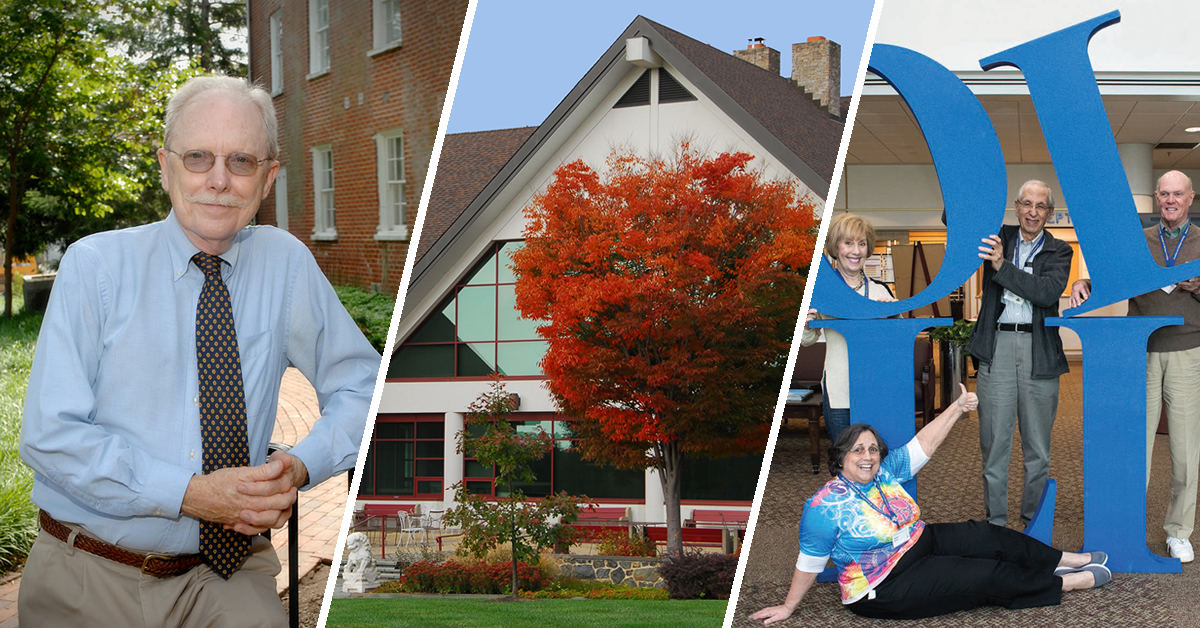 Friday Lecture Series—free and open to the public
The Friday Lecture Series is free to all lifelong learning members and the public. Bring a friend!

NOV. 16 LECTURE POSTPONED

—The lecture originally scheduled for Friday, November 16 has been rescheduled for Friday, December 7.

Sept. 14-Nov. 16, 2018
12:45–1:45 p.m., 108 Arsht Hall
2700 Pennsylvania Ave., Wilmington, Del.
RSVP requested

The community is invited to attend this fall's Friday Lecture Series at the University of Delaware's Osher Lifelong Learning Institute (OLLI). This event is free and open to the public for adults of all ages. Free and accessible parking is available.
October 5—The War That Never Ended, Raymond Callahan—part 1 of 4-part series
October 12—The War That Never Ended, Raymond Callahan—part 2 of 4-part series
November 9—The War That Never Ended, Raymond Callahan—part 3 of 4-part series
December 7 (rescheduled from Nov. 16)—The War That Never Ended, Raymond Callahan—part 4 of 4-part series
---
October 5, October 12, November 9, December 7
The War That Never Ended—four-part series
Raymond Callahan, UD professor emeritus of history
An expert on military history, Ray Callahan will present a four-part lecture reflecting on the end of World War I and its ongoing legacy—
"This November we celebrate the centenary of the end of World War I. In many ways it seems very far in the past: in 1918 women had not yet won the right to vote in the U.S. and France and had only just received it in the UK (with everyone under 30 excluded). Europeans still ruled nearly the whole planet."
"Yet in other ways the problems of 1918 are still very much with us. The relationship between Russia and the West remains very unsettled. The Middle East still poses unanswered questions. Is the enduring legacy of World War I the fault of those who shaped the peace in 1919? Or does it lie in the nature of the problems themselves? The end of the World War I centenary seems a good time to reflect on the legacy those four bloody years left to posterity."
Four-part series held October 5 and 12, and November 9 and 16.
October 19
Poetry Reading with David P. Kozinski, Delaware Artist Fellow
Poet David Kozinski, a 2018 Delaware Artist Fellow, will share readings of his own work and discuss his journey as an artist as part of the Delaware Division of Arts' program to recognize artists for their work and to promote the arts in Delaware. Kozinski has also created visual art since childhood and continues to create abstract visual art, exhibiting regularly in Philadelphia and around the region.

October 26
Senior Retirement Expo
Presented in partnership with Acts Retirement Life Communities
105 Arsht Hall, 1-3:30 p.m.
Attend the Senior Retirement Expo and learn about retirement and senior care resources in our area including senior living options, senior advising, pharmacy and flu shots, moving options, certified accountants, senior real estate specialists and elder law attorneys. Senior Expo participants include:

The Friday Lecture Series is sponsored by UD's Osher Lifelong Learning Institute in Wilmington (OLLI), a membership organization for adults 50 and over to exchange ideas, take classes, teach, and travel in the company of their peers. The program is a learning cooperative whose members are its students, planners, instructors, committee members, and facilitators. UD offers OLLI programs in Wilmington, Dover, Lewes and Ocean View. For more information contact OLLI Wilmington at 302-573-4417 or LLL-wilm@udel.edu.
RSVP Requested