UDairy Creamery Mini Market
Arsht Hall
Mon.-Fri., 8 a.m.-2:30 p.m.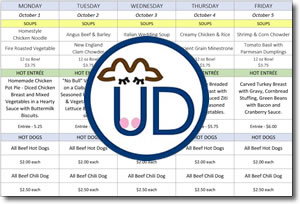 The University of Delaware's UDairy Creamery operates the UDairy Creamery Mini Market in Arsht Hall with breakfast and lunch options available Monday through Friday. UDairy ice cream is also available! The UDairy Creamery Mini Market menu is updated weekly and available on this webpage.
Members may also bring their lunch or purchase snacks and beverages from vending machines. Room 105 is available for seating when classes are not scheduled in that room.
About the UDairy Creamery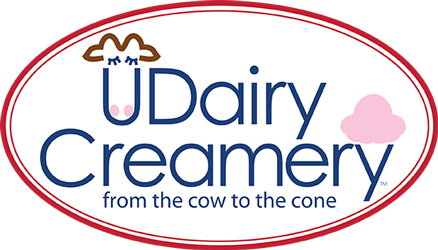 The UDairy Creamery was founded at the University of Delaware in 2008 to create learning opportunities for UD students. UD's College of Agriculture and Natural Sciences broke ground on the UDairy Creamery's Newark storefront in 2010, which now serves as the center for its teaching, research, and extension programs in the area of sustainable agriculture, animal and food sciences, food and resource economics, engineering, environmental science, and entrepreneurship. Click here to read more about the UDairy Creamery.